Dr. Tyson Grover specializes in Friendly Veterinary Medicine, a unique blend of expertise and compassion.
Kindness sets the pace for every visit with the Friendly Vet. Dr. Grover's calm demeanor and gentle touch draw your pet into a circle of trust. He listens to your concerns, respects your point of view, and taps into his wealth of expertise to provide customized treatment options. If you're new to this approach, get ready for a treat!
Dr. Grover has served Chicago's western suburbs since 2001, when he received his Doctorate in Veterinary Medicine from the top-rated Iowa State College of Veterinary Medicine. His professional interests include internal medicine, stem cell treatments, surgery (orthopedic and soft tissue), and keeping up with the latest advances and techniques. He holds continuing education certifications in laparoscopic surgery, liver diseases and ultrasound.
A native of Naperville, Dr. Grover enjoys living near Morton Arboretum with his wife, four children and two rescue pets.
Dr. Delynne Berg practices friendly veterinary medicine based on trust, compassion, and animal wellness. She is passionate about building strong and lasting relationships with her pet patients and their human caretakers.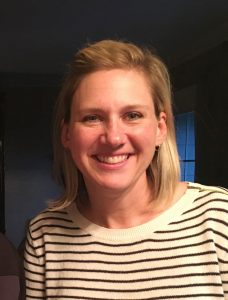 By listening carefully and taking a gentle approach, Dr. Berg lays the best foundation for finding the right answers for each pet and owner.
An accomplished veterinarian and surgeon, Dr. Berg has been practicing in the Chicago suburbs since 1999. A Purdue alumna, she graduated with a Bachelor of Science degree before earning her Doctor of Veterinary Medicine degree from the Purdue University of College of Veterinary Medicine. She continues her professional education by regularly attending veterinary conferences, and also enjoys visiting her alma mater every couple of years.
Dr Berg lives in Naperville with her husband, two children, two rescue dogs, and two guinea pigs. She grew up in Pittsburgh, Pennsylvania, and is an avid, life-long Steelers fan. Since 1991, she's also been cheering on the Chicago Cubs.  Dr. Berg's thankful to be working in our community, and is looking forward to getting to know even more of the folks in the area.